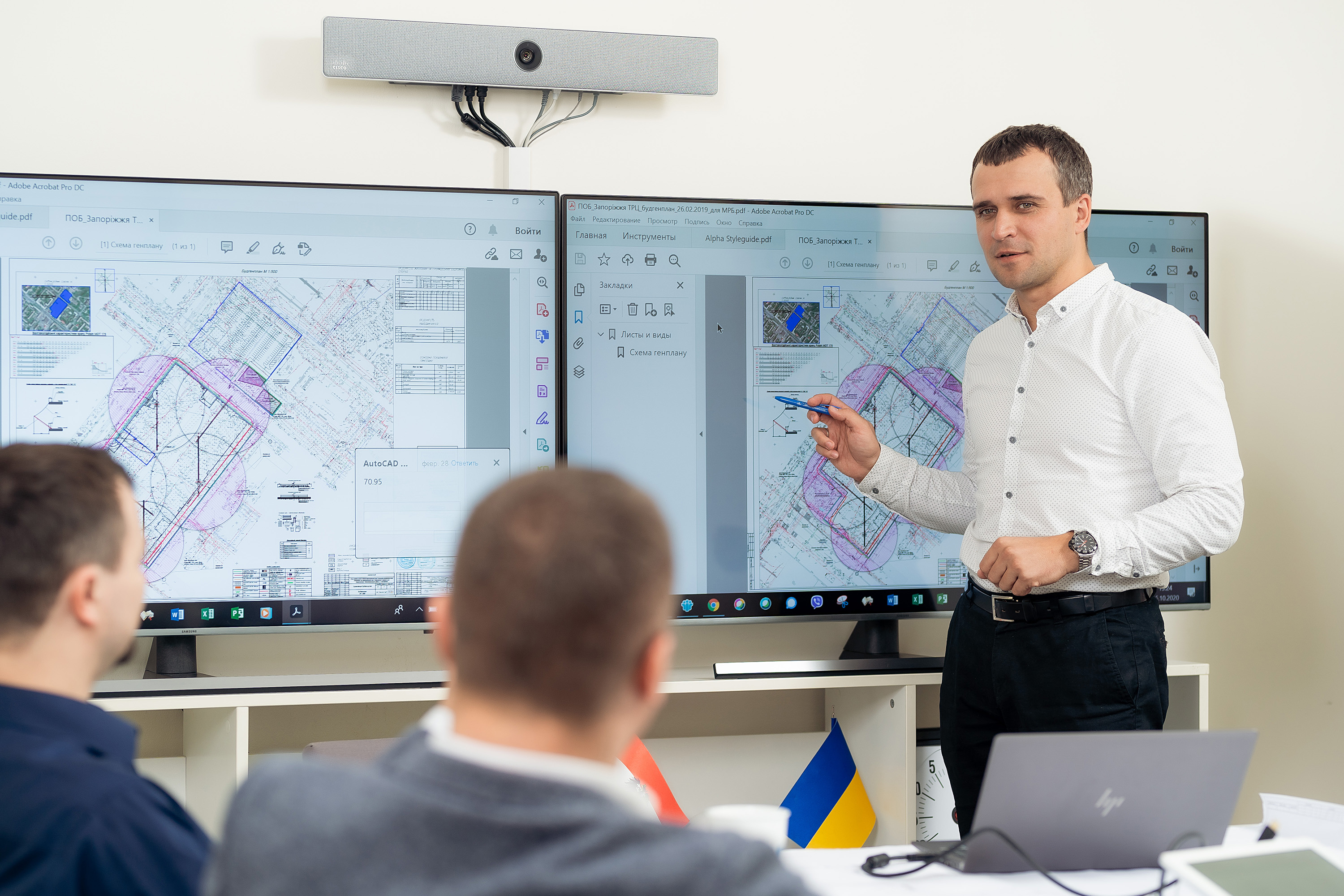 While working on the project, we evaluate:
– trends and forecast of socio-economic development of the area;
– resource potential of the territory - suitability for construction of a specific object;
– principles of rational placement of elements depending on the segment to which the commercial real estate belongs and the goals of the client regarding its use.
The optimization methods of each project solution depend on the specific features and resource potential of the territory in which you plan to place a commercial object.
When working on the project, we take into account all the wishes of the client, including the concept embedded in the new building. For example, one of the trends that will continue today is the focus on environmental friendliness and the sustainable development of commercial buildings.
The coronavirus pandemic, remote work, keeping distances in shops and cafes, and additional sanitary measures at industrial enterprises make adjustments to the arrangement of office and commercial premises. All this must be taken into account at the stage of project creation and combined with the latest technologies - the use of solar panels for lighting, installation of gas stations for electric vehicles in parking lots, the introduction of blockchain technologies for access control to the premises, and more.